Blessings of Light

CLICK ON MOVING LINKS BELOW to go to that web site.
APS Home- COR Home- Master Tat or City of Light

 
We welcome you to Astral Physics School/ Church of Revelation Website
With one click you can be at any of our four web site Homes.
May God's Holy Spirit Guide You
May You Live and Move and Have Your Being in the Light
Spiritual Mystic Master Tat now has 110 videos on youtube
https://www.youtube.com/channel/UCSuZJVtNWWgoBf_CiV3ccVQ
The Video Discriptions You can read what each video has on it by clicking on this Link. There are individual links for each video on this web page.
You have 4 clicks to over 3000 pages. May God's Holy Spirit Bless and Guide you as the Holy Spirit has guided me for 0ver 40 years in these Teachings. See my Light Body below at the bottom of this page. Blessings of Light. Master Tat

This is new information about Meditative Processes that Tat has Done for over 40 years. It is a must for all People on the Spiritual Path Click here NOW!
FUND RAISING FOR THIS YEAR FROM March 2015 TO AGUST 2015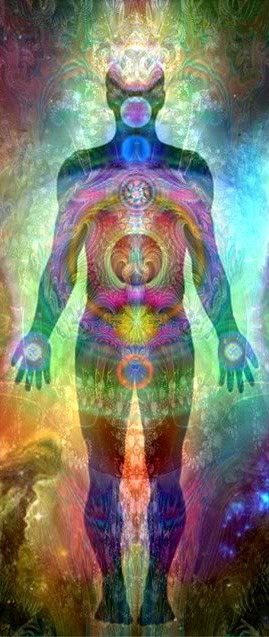 Our Mystical Mudra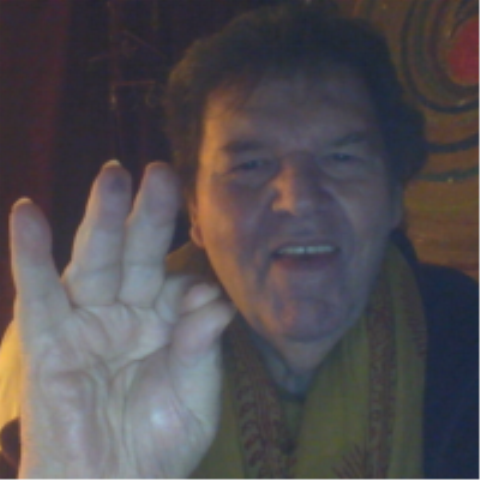 Spiritual Mystic Master Tat, Mystic Order of the Church
and Masters of Light unfolding of the School Mudra
The Mutra means thumb and index figure together means soul and spirit holds the power of God. Middle and ring fingure together means mind and emotins are one and little figure aprat from the rest of the figures means physical/etheric material plane held seperate. The thumb and index figures like Buddha and Quan Yin hold darkness at bay with the Light of Spirit and the bowing of ones Soul to God.
The hand and fingers are held in this position, the whole body's energy is part of the Mudra Power. The most well-known mudras are probably the ones performed while meditating. This Hand Mudra is also a sign to others as a transfer of Spiritual Power to them. Along with the Mudra is said 'Blessings of Light'.
Any Question or Suggestion please contact us with your Feedback.

mastertat@hotmail.com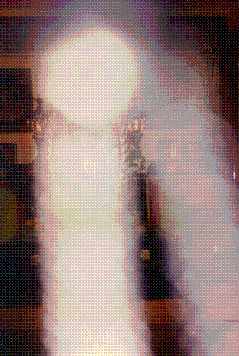 This Transfiguration Light Body ( also known as Tat's I AM Presence Body of Light )
of Rev. Bishop Harrison Roy Hesketh DD ( Spiritual Mystic Master Tat)
was demostrated in 1993 at the Woodvalley Temple on the Big Island of Hawaii. The picture was taken by a minister from the Church of the Master. There was 17 people; 11 COR Ministers, 1 Spiritualist Minister, a Lama and a Nun and 3 other APS students. Up to this point, from 1975 to 1993, (Tat) Rev. Harrison Roy Hesketh DD showed a Light Body Of Gold. After 18 years of Light Alchemy, He showed the above Transfiguration for His Students so they could see what the Spiritual Mystic Path Practice could do so they could have conscious ascension at the end of their days on Earth and for Light Body Travel while still on The Planet.
Blessings of Light and Love Rev. Bishop Harrison Roy Hesketh D.D.

There are over 3500 pages on thie four website. Start by clicking on the moving sites above. APS Has a lot of Astral Physics Teachings for Yoga, Religion, Arcane, Esoteric, Spiritual and Mystic teachings. There is a lot of self help and guided information from the Ancient Wisdoms. If you are look for Self-Master, God Consciousness, puifiying you emotions and mind you will find a lot of information on this website. There are Books to read, Spiritual Practices, Daily Attunements, Chants, Mantras, Prayer, Meditations, Meditative Processes you can not find ant where else on the web. plus much on God consciousness. Just click on Astral Physics Home or anything that insterest you above and you are on your way.

EMAIL MasterTat@hotmail.com

Mailing Address:
Rev. Bishop Harrison Roy Hesketh D. D. or Church Of Revelation or APSCOR.COM
P.O. Box 808
Oxford, NY 13830
We welcome your Love Offering Donations. This is how we get our income for the Church of Revelation and Astral Physics School to do the Work of God and serve you with Daily Prayer. As well as along with your using the Church Of Revelation's Spiritual and Religious Services and using Astral Physics Teachings on this website, videos online and using our Products.
If you feel this material is a Spiritual Blessing to you, please respond appropriately with supportive prayers and finances for God's work through God's channel Master Tat and its Astral Physics Teachings, the message to humanity for all times. And, if possible, provide ongoing financial support for the proclamation of this message to all of God's people and all the world.
Expect a Miracle Today with Tat's Hair. By holding Tat's hair in your hand as a reminder that God has heard and has promised to answer your prayer and as a witness to others that you believe that God answers prayer in response to your request and the sacrifice of the Seed of Faith. NOTE: Tat's hair has the power of Tat's Crown and Center of Crown Chakras. Tat's Hair holds the Energy and Light of the Power of God and the Acended Masters of Light who anointed Tat's head. The Ascended Masters of the Great White Britherhood did this with Transcendent Love, Life and Light of God, Christ and the Holy Spirit giving Tat the trice blessing of the Godhead. The Seven Ascended Masters of the Great White Britherhood did this in a circle of Light in Hawaii, in front of an alter in 1974. The anoining continues to this day and present time until Tat transcends to God in Light. The Blessing of Light will continue after Tat transcends to God in Light from the Light of the Holy Spirit of God to Tat's Hair until the end of time.
Send for Tat's hair with a love offering to P.O. Box 808 Oxford, NY 13830 or request Tat's hair at MasterTat@hotmail.com.
Note: Donations to this Website apscor.com or the website mastertat.com are tax deductible and a confirmation of receipt will be given upon request by mail or proof of deposit.
We have payapl and you are able to use your cash or credit card with paypal


You are the a valued visitor, God Bless You and give you what you need in Life.
Making a donation will allow us to develop new features and add more content to this website. We have 156 video Tape to put on the computer of Courses, Classes and Music. We have over thousands of audio hours of music, classes and courses we are putting on the web. We have done over 150 hours so far. Thank you and Blessings of Light. Love Master Tat
CONTENT: of apscor.com Website apscor.com. | Facebook | MasterTat1.Tumblr | Tumblr | Twitter | Twitter theMasterTat
Astral Physic Home | Astral Physics Menu | Astral Physics Music | Feedback |
Home Page | Products | Support | APS Links |
Public Relations - Press ReleaseCOR - A.P. Books
Organization Biographical Information
All content on this web site is Copyright Astral Physics School 1998 - 2000 - 2015